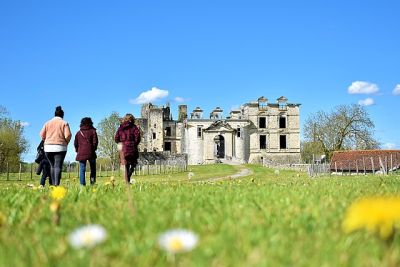 Le Château de Gramont
the castle of the Dukes of Gramont, in the heart of the village of Bidache, is located 17 km from the Auberge de l'Estanquet.
In the 11th century, the lords of Gramont built a fortress in Viellenave-sur-Bidouze (today Bergouey-Viellenave) on the Moulary hill. Then the Gramonts decide to settle in Bidache and build a stronghold from the 12th century. For centuries, the castle was the subject of several attacks and fires and the castle of Gramont was quickly rebuilt each time. Overlooking the Bidouze valley, all that remains of the medieval castle is the imposing keep, called the roundel.